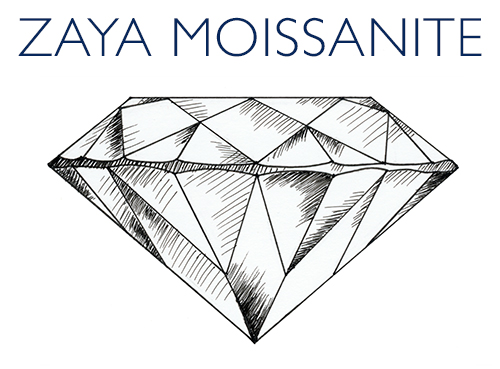 Welcome to the home of ZAYA Moissanite®, brought to you by J Hollywood Designs.
They are a delicious line of specialty cut colorless moissanite, curated by several well-known industry experts. Look for Old European cut rounds, elongated cushions, delectable long narrow emeralds and ovals, Old Mine cut cushions, one off custom cuts, and more. We also have some gorgeous colored moissanite that we can cut in any shape/any size just like our colorless stones.
ZAYA is available now for purchase on our website, and also on Etsy.